PERSONALIZED TEAM TAG SETS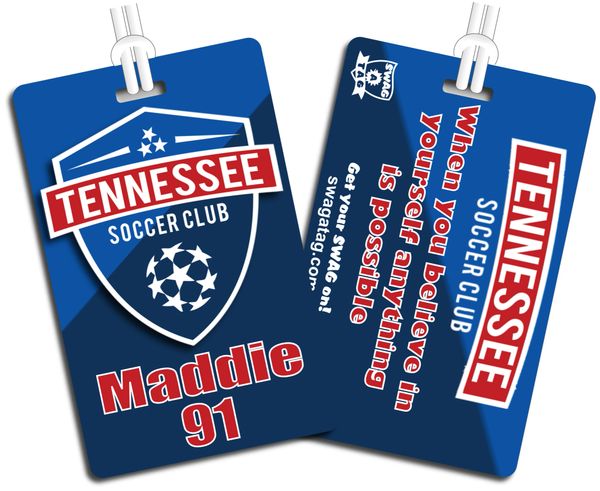 PERSONALIZED TEAM TAG SETS

Your choice of 14, 15, 16, 17, 18, 19, 20 , 21 or 22 tag sets of the highly popular SwagTagz customized with your team's logo and team colors and personalized with player names and numbers specifically for your team! Just send us your team's logo (or we'll create one for you at no charge) and we'll send you samples of designs for you to choose from. You select the design and the loop color and we'll ship your tags directly to you. Tags are printed on high quality 30 mil PVC card, about 2.25" x 3.5" in size (think credit card) with a color loop for attaching to your player's sports bags. Our SWAGs are suitable for outdoor use.
Price includes all design work, custom designed tags with you choice of name, uniform number and color plastic loops.
These will look great on your players sports bag!
Our Personalized Team Sets come in set quantities of 14 to 22. If you need more, please contact us for pricing.

Our fun, motivational and inspirational SWAGs also make great end of season or tournament gifts.
ACKNOWLEDGE - INSPIRE - MOTIVATE
"SWAG" is a registered Trademark of SwagTagz, LLC all rights reserved
Reviews