Disc Golf Tags Full Color Print (Minimum Order 25 Tags)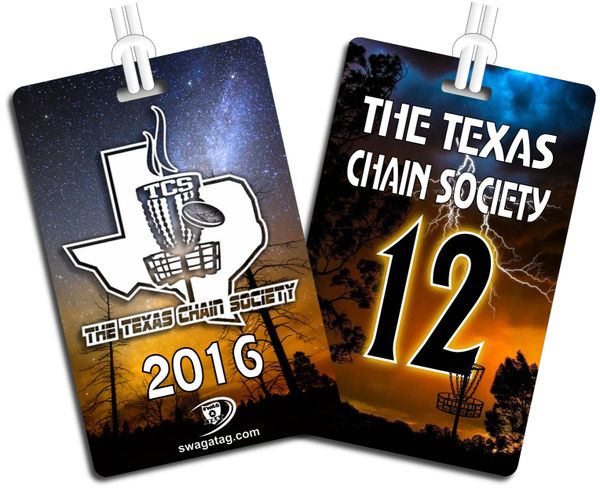 Disc Golf Tags Full Color Print (Minimum Order 25 Tags)
This item is a set of double-sided customized Disc Golf Tags Full Color Print. Please select the number of tags you would like in your set from the drop down above. Sets can be ordered in quantities of 5 tags starting at a minimum of 25 tags per set. Quantity discounts will be applied based on the number of tags that are ordered. Pricing includes the option to customize your tags with our design consultant using your tournament, club or league logo or any other specifications you would like. Shipping and handling charges will be applied on checkout.

After ordering, we will contact for your logo and other details after ordering. You can also email all art and details to us at info@swagatag.com.

We will send you a sample image of your design for final approval before printing and shipping.

If you don't have a logo we can assistance design or finding one that works for you.

If you would like to order sets of tags in ranges as your tournament, club or league grows, you can specify a certain range of numbers for each order to add onto your set.
Product features include:
- Printed on high quality 30 mil PVC card, about 2.25" x 3.5" in size (think credit card).
- FREE setup and artwork included.

- Plastic loops for attaching to your disc golf bag.
- Tags printed in full color print.

- Tags numbered sequentially at no extra charge.

- Choose the starting and ending numbers in the set.

- Suitable for outdoor use.
- Broken tags replaced at no cost.
- Re-Order of lost tags at the piece price of a full set.
We can also do lower cost Disc Golf tags in single color print. They are fully customizable using your league or tournament name and logo. Contact us at info@swagatag.com for more information.
Reviews