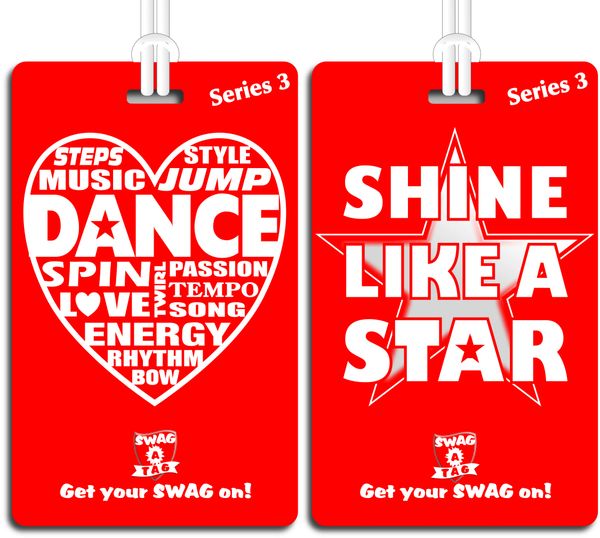 DANCE HEART

An original SwagTagz DANCE HEART on one side and "SHINE LIKE A STAR" on the other.

Our tags give athletes that extra confidence to maximize their potential in sports and life. SwagTagz also give kids the ability to express themselves in a playful manner so they can enjoy the fun side of sports with their teammates, friends and family.
Product features include:
- Designed to acknowledge, inspire and motivate.
- High quality 30 mil PVC card, about 2.25" x 3.5" in size (think credit card).
- Soft plastic WHITE loop for attaching to your sports bag or backpack.
- Tag molded in RED.
- Printed in crisp WHITE writing.
- Each SWAG Individually Packaged

- Suitable for outdoor use.
Our fun, motivational and inspirational SWAGs also make great end of season or tournament gifts.
ACKNOWLEDGE - INSPIRE - MOTIVATE
Reviews